Disk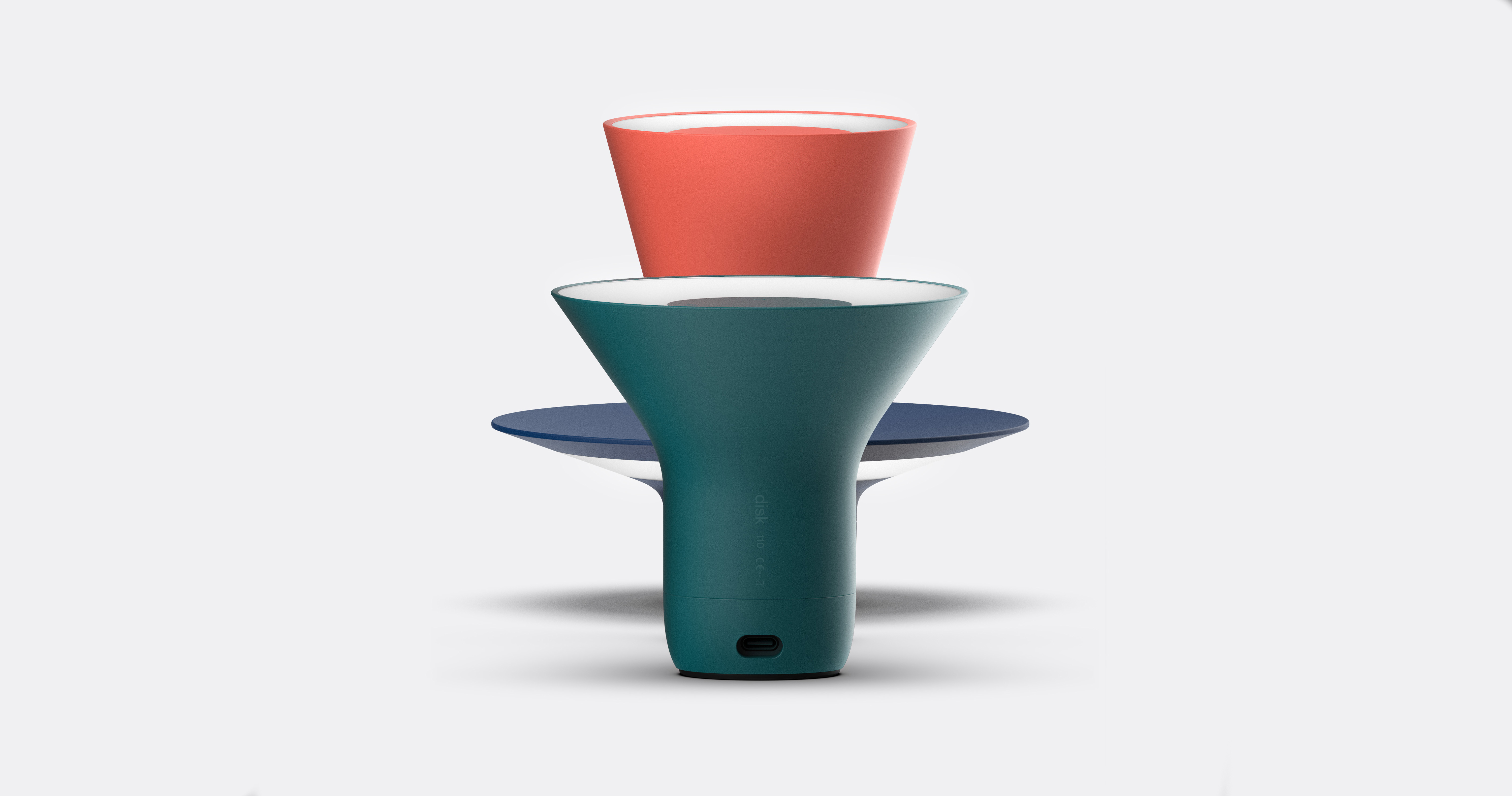 2018 • Concept • Personal

Disk is a family of smart lights. The disk lights come in three types and feature a variety of setup solutions. The detachable base can be wall and ceiling mounted or functions as a table or floor stand.

Disk lights up when you touch the sensor array at the center of each disk or the ambient light drops below a certain degree of lux.